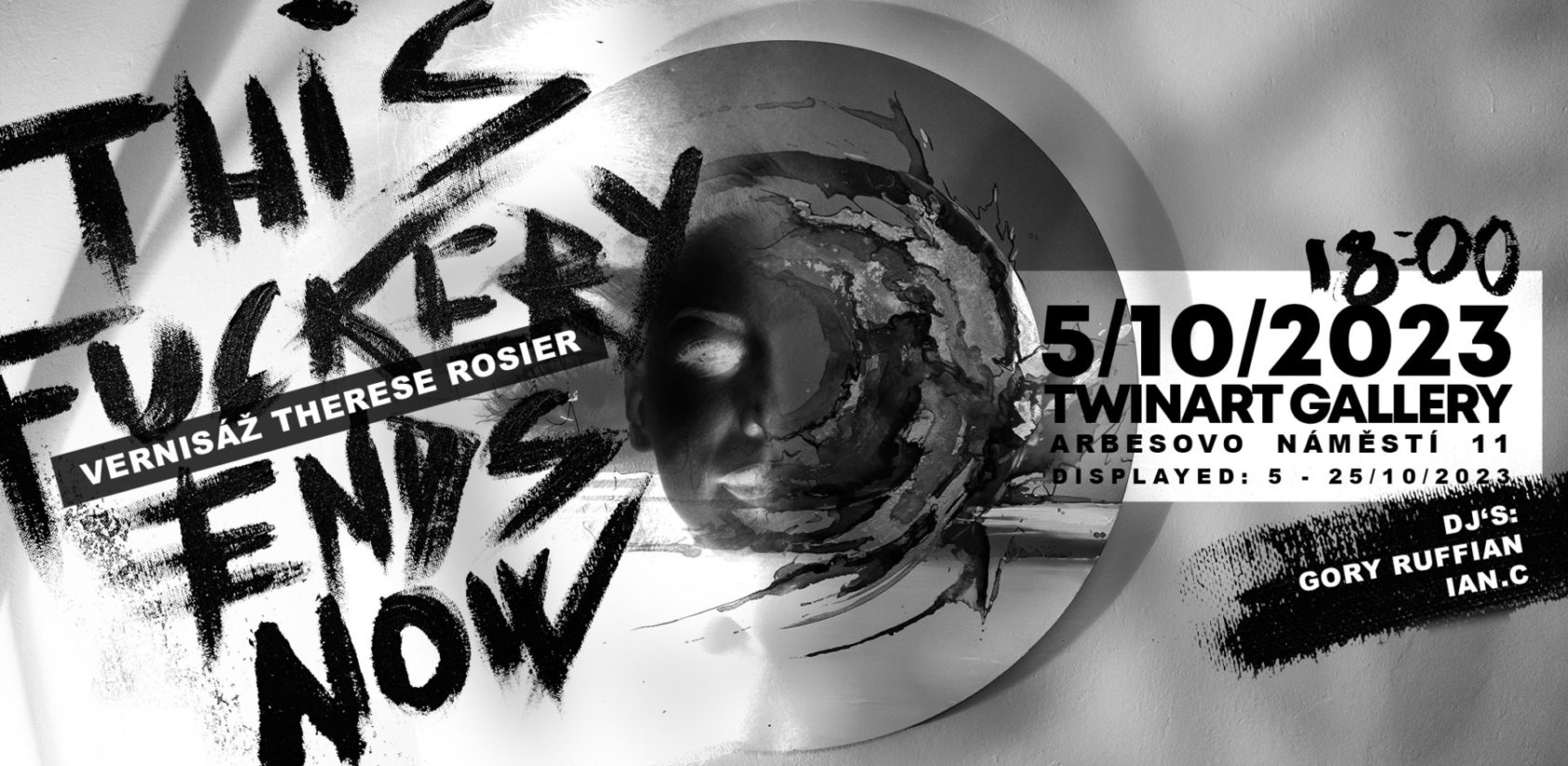 THIS FUCKERY ENDS NOW
Therese Rosier
Probíhá 05. 10. 2023 - 25. 10. 2023
vstupné dobrovolné
https://rosier.my.canva.site/
O výstavě
a autorovi
ROSIER
TEREZA ESTER VACKOVÁ
14.9. 1989
GRADUATED FROM SSUŠD ART SCHOOL IN PRAGUE.
CZECH PAINTER, KNOWN UNDER THE ARTISTIC PSEUDONYM ROSIER, IS DEDICATED TO ART SINCE 2006.
NOW SHE MAINLY CREATING ABSTRACT PAINTINGS, BUT HER WORK ALSO INCLUDES PORTRAITURE.
FINDING INSPIRATION IN NATURE, THE PATTERNS OF THE MICROSCOPIC WORLD AND SIMILARITIES TO THE STRUCTURES OF THE UNIVERSE, FURTHER DOWN THE LINE IN THE PSYCHE AND MYSTICISM.
PAINTINGS ARE A PERSONAL EMOTIONAL STATEMENT AND A VISUAL REPRESENTATION OF THE INNER WORLD.